Product Introduction
The evacuation platform is a kind of FRP products made by pultrusion process with glass fiber as the reinforcement and phenolic resin as the matrix, including composite panels, composite supports and composite circular pipe handrails. The product has the characteristics of high strength, high flame retardancy, low smoke density, low toxicity, UV resistance, impact resistance, corrosion resistance and aging resistance, light weight, maintenance free, machinability and customizability; The products can be installed in subway tunnels as maintenance channels and passenger emergency evacuation channels, and can also be applied to the areas like offshore oil platforms, pedestrian channels, ship decks, coal mines and other emergency escape channels or operation platforms.
Key Parameters
1. Service life > 50 years;
2. Classification for burning behavior: class A2;
3. Time of fire resistance > 1h;
4. Bending strength ≥ 280mpa, bending modulus ≥ 21 GPa.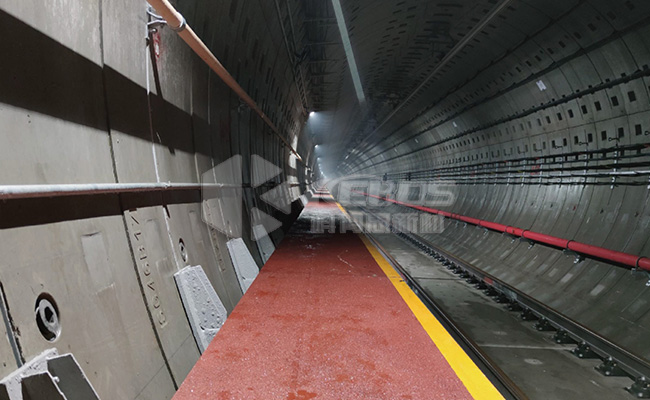 Application Site